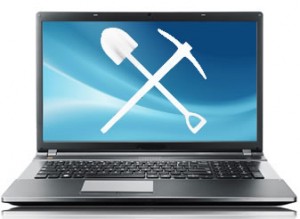 Recently, a major yogurt brand hired  a data-mining firm that went to work analyzing browsing history and divided potential buyers into health-buffs or sweetness-fans. The yogurt company sent different internet messages to each group.
If you don't have the serious dollars that researching internet browsers absorbs, data mine with common sense.
First, consider clients you work well with. What do you know about them? They have experienced opinions about you. Clicks only give you numbers, current clients can give you reasons they need your products and expertise.
Who's looking at your website and reading your emails? What are they saying about your business on Facebook and Linkedin? Is that how you see yourself? Should you shift your message in their direction, or shift their perception?
Observe, listen. What are your colleagues venting about in the boardroom or at the book club? Be aware of what's going on in pop culture. An overarching issue is how busy everyone is.
So understand that when people come to your website they want information, fast. Give it to them.  Show humanity. Eliminate mystery. Avoid jargon.
Keep your message simple. If you want proof that works, check Donald Trump's numbers.
See how the competition markets, but remember that the biggest brands can make the biggest mistakes in understanding. (That benefits small businesses.) Look at online media in your industry. That media stays current — or vanishes.
The internet is filled with free tips about your prospects' needs. Mine it, then show your prospects you understand and can help them.
Or come to us, because that's what we do for our clients.