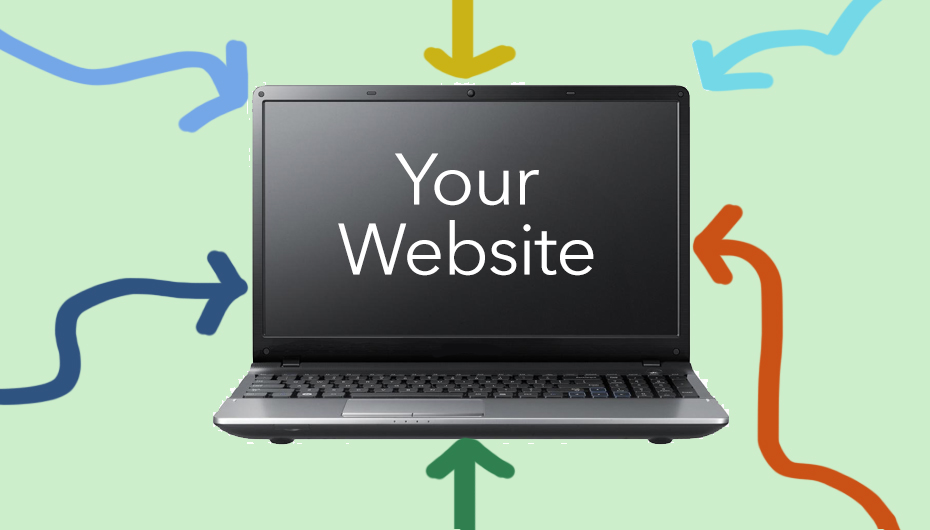 Direct — Visitors come directly to your site by entering your name or web address in the search bar.  Google estimates that more than 40% of your website traffic is direct. Keep your business cards current; have them handy.
Organic search — Someone Googles products or services you offer. Direct and organic search make up 82% of e-commerce traffic to websites. Source: SEMrush. Organic Search includes keywords, hidden in the code. But we review those hidden words with our clients.
Paid Search — Sends 6.19% of e-commerce traffic to your website. Source SEMrush. Expect discount offers from Google and Bing. They want to increase their ad revenues.
Social Media — Sends 2.92% of e-commerce traffic to your website. Source SEMrush. You know the big names, Facebook, Twitter, et al. And that was before Mark Zuckerberg announced that in 2018 Facebook would show "less public content like posts from businesses."
Instagram — In 2018, Instagram will overtake Facebook in the 12 to 24 year-old demographic. Winners: Top Instagram posters or "Influencers" who charge up to $100,000 for one post.
Blogs — Critical here are keywords and fresh content.
What will viewers expect?
Responsive site — Customers expect to see your website open up full screen on every device from mobile to a personal computer. That's called "responsive" and tells customers you understand today's business world.
Strong Content  — Google says "Write for humans" and gives preference to sites with clear text and visuals that make you stand out from your competition.